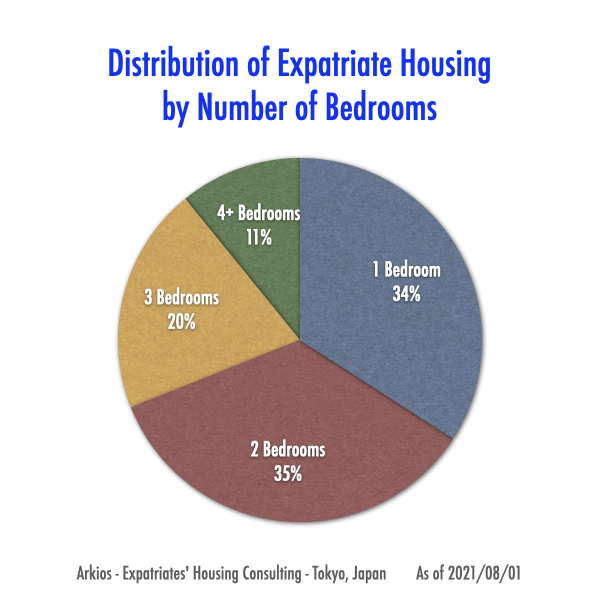 For those looking for more than four bedrooms, the selection of available properties may be quite limited. The number of one bedrooms & two bedrooms has steadily been on the rise over the last several years, as developers have constructed numerous condo projects targeting a young, wealthy, upwardly-mobile crowd, on premium plots of land bought up in the late 90's from struggling debt-ridden Japanese corporation and in the last several years from the influx of foreign capital. In fact, around 80% of luxury one-bedroom apartments, and 60% of 2-bedroom apartments were built since the year 2000!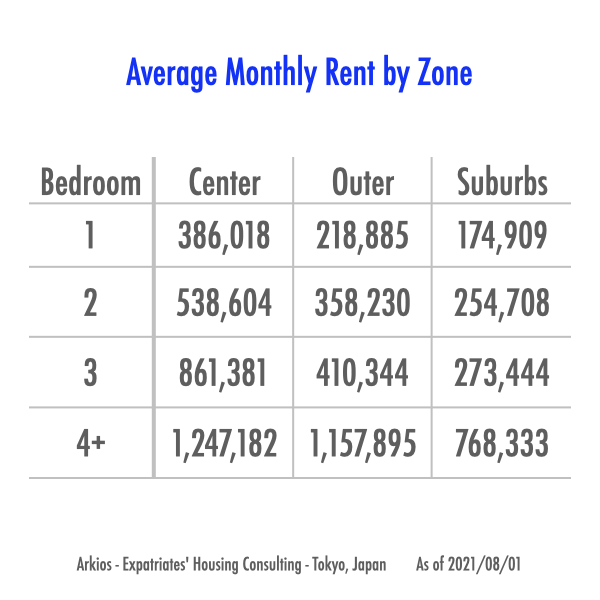 The Center refers to a roughly 5 km circle in the heart of Tokyo, which includes such popular expat neighborhoods as Hiroo/Azabu, Omotesando, Roppongi, and Akasaka. Most of the properties in this zone are apartments, with houses making up only about 10% of the total supply.
The Outer Area consists of neighborhoods immediately outside the Center circle. These neighborhoods are still quite close to "the action", and yet a bit more reasonable, in terms of rent. A good example of an "Outer Area" neighborhood is Meguro. Another good example would be the Yoyogi area.
The Suburbs refer to family-oriented residential areas in the southern part of Tokyo, which straddle Setagaya, Meguro, and Ota wards. Unlike neighborhoods in the Center and Outer areas, most of the properties in these neighborhoods are houses, and many come with decent outdoor spaces.